Instantly
Lovely

Porridge
The Great British Porridge Co was founded in 2017; born from the need for great-tasting, plant-based instant breakfasts that weren't full of nasties. Since then (one spoonful at a time) we've been upgrading the Nation's breakfast cupboards. We're here to power your day with all-natural, refined sugar-free, great-tasting breakfasts.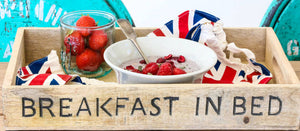 Each of our plant-based mixes has been carefully crafted using no added sugar or sweeteners; instead, we use juicy dates and creamy coconut to naturally sweeten our oats.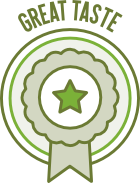 Fruits, nuts, and seeds are added to our creamy all-natural base of wholegrain oats, creating the perfect balance of flavour and nutrition; bringing you delicious instant breakfasts.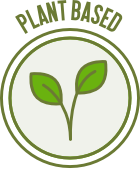 When developing our recipe for greatness, we made it our mission to ensure each of our mixes was 100% vegan, championing the simple, healthy goodness of plants, with no compromise on taste.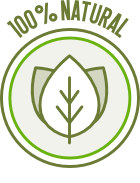 Made with 100% natural ingredients, we have a no-nasties guarantee. You'll never find anything processed or refined in our mixes, so you know exactly what is in your bowl.
Have you got a minute? That's all it takes to make a bowl of greatness! From bag to bowl in 60 seconds just add your choice of hot water or milk. You'll never have an excuse to miss breakfast again!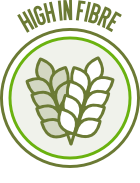 With added fibre, our mixes are great for the gut too. Starting your day with a high-fibre breakfast will keep you feeling fuller and energised for longer; so you can wave goodbye to that mid-morning slump.
Our
Story
We love how everything in nature goes in circles. Summer rolls around to autumn, the moon rises and falls, and we spin around the beautiful sun; what goes around always comes around. And that simple truth guides us in everything we do. 
Not known for resting on our laurels, we spent months and months perfecting delicious, nutritious porridge recipes filled with great things. Millions of oats and countless torn-up recipes later, in 2019, we appeared on Dragons Den; our breakfasts were a hit with the Dragons, receiving offers from all 5 of them.
Since then, we've made a few tweaks to our recipes, improving the taste and quality - doing all the hard work for you, so you can sit back, relax and enjoy your porridge safe in the knowledge that you're filling yourself with greatness.
Heritage
Initially founded by Jacqueline - in 2019, she was joined by business partners Matt & Hayley Hunt where they went onto Dragons Den, and well, the rest is history!
From grain to great breakfast bowls, we handcraft our OATstanding porridge mixes in our commercial kitchen down on the sunny Sussex coast. 
Wherever we can, we prioritise buying our wholesome ingredients, from local, British farmers and producers, meaning less travel from farm to shop, a lower carbon footprint, and the knowledge that we're doing our bit for local, British businesses.
Sustainability
In our commitment to sustainability, in 2021 we made the move to 100% recyclable packaging.Our porridge pouches can now be recycled in high street supermarkets, in the same way as you dispose of plastic bags. We have also made our 60g on-the-go porridge pots widely recyclable across the UK. In addition,  both the sleeve and lid are made from recycled material. 
Meet the
Family
The Great British Porridge Co is part of the family of brands that include The Protein Ball Co, Goal Power & Oloves. 
The Protein Ball Co, started by Matt & Hayley Hunt in 2015 had the simple aim of making all-round healthy snacking easier. Each brand holds the same core values at its heart powering your day the natural way!

Using them as overnight oats is a game changer. Taste unreal and so simple. Great work!
Graeme Close
England Rugby Lead Nutritionist
It's fantastic. Thoroughly exceeded expectations! The best instant porridge I've ever had!
Charlotte Clarke
Ultra Marathon & Fitness Influencer
Tried all three flavours in Booths today and met the owner! They all tasted great, easy to make and quick. Would definitely recommend!
E. Waterworth, Wigan
Healthy and tasty - loved it. Highly recommend for brekkie.
Mrs L. O'Sullivan
Best product on the market. Nothing as good as this!
Louise Maguire
I love, love, love this porridge. An easy option for breakfast at work or my suitcase when I'm travelling.
Kathryn S.
I usually hate porridge. Bought those for my toddler. But guess what... I loved them myself! Good quality, very tasty, 10 out of 10!
R.F.W
I love this stuff, it has become my go to breakfast. Great job and well done on Dragons Den!
Rach889
Really good quality with fruits and delicious (and keeps you full for so long !!) - love all flavours!
Lisa
Tried this for the first time and think it was really tasty (also tried with milk and it was lovely).
Maizey10